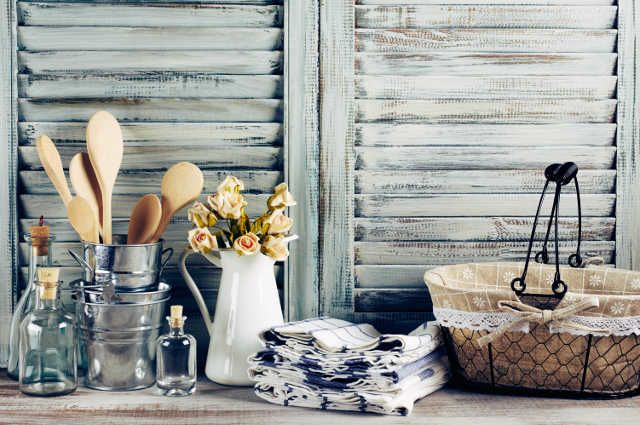 5 Creative Ways To Get Fabulous Farmhouse Style
Farmhouse styles are a wonderful way to decorate new construction homes. The look is distinctly American, and its casual details keep your house looking homey. Anyone can capture the charm and spirit of farmhouse style in their new homes. In addition, farmhouse style works well when paired with other decor styles. You can add a little or a lot of farmhouse style to Southern, Cottage, and even Traditional or Modern décor styles.
The 'farmhouse style' got its start from simple necessity. Farmers needed inexpensive, unfussy places to live. The tools and materials they had to work with were simpler than today's standards. Farmers built their new homes based on the land around them, the building materials available, and what few goods they could find at local merchants. Giving a nod to its homegrown roots, farmhouse style homes have a collected-over-time look, complete with old-school prints, vintage finishes, and older, well-used furniture.
Think Rustic for Inspiration
Farmhouse and rustic go together like two old friends. Farmers kept things simple and functional, and that look shows throughout a farmhouse. New construction homes should incorporate simple, homey, and unsophisticated furniture. Colors like woody browns and brick reds, muted whites, pastel blues, and bold plaid colors are a part of the farmhouse look. Incorporating those ideals and colors into each room will definitely add a touch of old rustic country to new build homes.
Wood Makes Great Farmhouse Style in New Construction Homes
One material farmers usually had a lot of was wood. Because of this, farmers used wood not only in building their new homes, but also in a lot of the furniture they made. Worn or aged wood adds an old country flair to new homes, and looks beautiful and distinguished with the right finish. Wooden wall decorations and pictures framed in aged wood also make great farmhouse style looks.
Beamed Ceilings for a Fabulous Farmhouse Look
One of the trademarks of the farmhouses of old were high beam ceilings. Due to how farmers built their houses, exposed beams and high open ceilings were simple, functional, and effective. In modern times, home builders do not normally build new construction homes with exposed beams. Especially with quick delivery homes and quick move-in homes, home builders stick with modern, traditional ceilings. However, you can still have the look of exposed beam ceilings with faux beams.
Farmhouse Décor for Your Personal Farmhouse Touch
It's fun and easy to add farmhouse style decorations to new construction homes. Think vintage country style for your decorations. From wooden wagon wheels and vintage clocks to farmhouse and livestock paintings, there are many different decorations you can add to new homes to give them that rustic farmhouse charm. Antique wood signs and metal wall hangings inside new construction homes can not only look beautiful but can be functional and inspirational as well.
Nature and the outdoors are also a big part of farmhouse style. You can add colorful flowers and bright green ferns to add a touch of Mother Nature to your farmhouse style house. Or, if your green thumb is not quite as green as you would like, you can invest in artificial flowers and plants. The only maintenance they require is a little dusting every now and then.
Stress the Bricks for a Great Farmhouse Vibe
Another major staple of any farmhouse are bricks. Their rusty red color and rough texture are great complements to sturdy, simple furniture and soft colors. If your home already has a fireplace, a great farmhouse look is to make it the center of your room. It may help for you to arrange your furniture and shelving. That way, you can make the brick fireplace the 'star' of the room.
Brick walls are very popular in farmhouses. If you don't have a brick wall in your home, you can get a brick stick on panels to add to your wall to make it look like a brick wall. There are many different types to choose from. You can get styles such as traditional red brick, vintage 'aged' brick, and many others.
The Farmhouse Style Looks Great in New Homes
Farmhouse style homes are both beautiful and functional. The old country style of a farmhouse is a warm mix of both form and function. And because the style relies on an eclectic mix of simple, functional furnishings, it's easy and affordable to start your farmhouse look the minute your move in!

Tags: farmhouse style


Categorised in: Uncategorized

This post was written by Chetty Builders