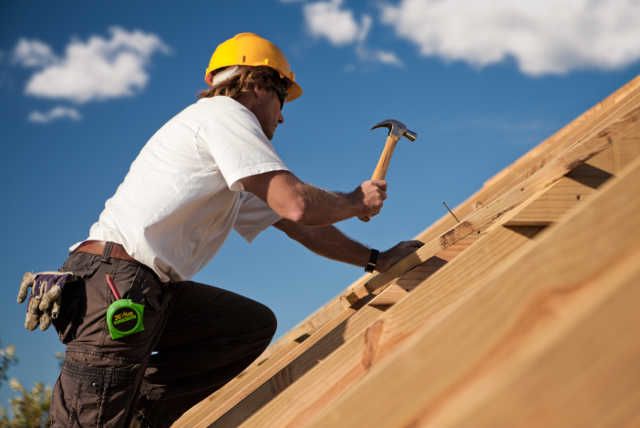 Top 5 Ways Quick Delivery Homes Beat Custom Homes to the Finish Line
Rome wasn't built in a day, and the same goes for quick delivery homes. Even homes based on standard plans in planned developments require enough time for all the contractors and subcontractors to do their work. The length of time it takes to build a new home can vary a great deal. It's useful to compare the timeline for quick delivery homes to custom homes built from unique plans on a single lot to see which might be right for you.
The 2015 Construction Survey from the Census Bureau reports that the average completion time of a single family home is around seven months. Of course, the true answer is,"It depends." There are many factors that go into building new construction homes. Details like the complexity of the floor plan can affect the completion timeline. Other factors are more universal. Weather can affect every kind of construction, for instance.
Quick move in homes allow the customer to choose many aspects of their home's appearance, but the lead time can still be very short. Some are already finished and allow you to pull the for sale sign from the front lawn and move right in. We've gathered a list of 5 most common delays you can avoid by choosing quick delivery homes over completely custom built.
Permits and Pre-Construction Issues
Before custom home builders begin building a new home project, they first need to get proper approvals and permits. Zoning appeals, building permit approvals, and other legal issues can lengthen the time to build custom homes. Building inspectors also need to check and certify many items throughout the building process. This can require extra scrutiny if the plans are completely unique.
Quick move in homes go through zoning and building permit reviews as part of a planned development of multiple homes. While the initial permitting process can take as long or longer than for one custom home, it only needs to be done once. Once the development is approved, each home can break ground as needed without further delays.
Spreading Out Mother Nature's Input
The weather is always a factor for new home builders. Heavy rains, hard winter freezes, or extreme summer heat can affect the timeline for building a new home. Freezing weather, for example, can delay pouring of concrete for foundation slabs. Heavy downpours can halt the progress of excavating for trenches and basements.
A lot of the site work for new housing developments is performed for all the houses at the same time. This keeps weather delays to a minimum. New home builders with several houses under construction can work on whatever operation is possible under the circumstances. A single custom home has to be built in a specific order, and if the order is interrupted by inclement weather, progress stalls completely.
Help Wanted: Workers and Supplies
The available labor pool can also be an issue when building new homes for sale. Quick delivery homes in planned developments have a larger available labor pool than custom homes. Custom home builders need to assemble their list of subcontractors over and over again for each project. The contractors for quick delivery homes work for the same builder on a regular basis. They're much more likely to be available to a developer who fills their schedule up than for a custom home builder who only has a few unpredictable projects a year.
Choosing the Finishes
Changes during construction usually extend the time new home builders require to build new construction homes. This is especially true if they occur later in the building process. There are many decisions that buyers need to make about the finishes and fixtures that will be used in their home.
Custom home builders often report that buyers wait until the last minute to choose their finishing touches, which can delay the completion date. Millwork like cabinetry can take several weeks to arrive after they've been specified. They may require extra time to install them as well.
Quick delivery homes make it easier for home buyers to choose their finishes. Many planned developments have a sales office in a show house that demonstrates all the available finishes to customers. It's much easier to decide on details when the choices are right in front of you.
Standardization Helps
A standard floor plan takes less time to complete than a completely custom built home plan. Custom home builders need extra time to work out variations and issues that come from a customized floor plan.
Quick delivery homes are designed to to be built by new home builders in the shortest possible time. The standard floor plans of quick move in homes eliminate many weeks of additional planning and work compared to a custom home. All the contractors work faster because everything is familiar, which saves time. It also allows the builder to keep his costs lower, because there's less waste of material and labor.
Quick Delivery Homes Are a Safer Bet
According to new home builders of all kinds, good communication is the key to saving time and money. There will always be issues that come up when building a new home. Choosing quick delivery homes over custom homes will keep the potential for these delays to a minimum.

Tags: custom home builders, New home builders, new homes for sale


Categorised in: Uncategorized

This post was written by Chetty Builders