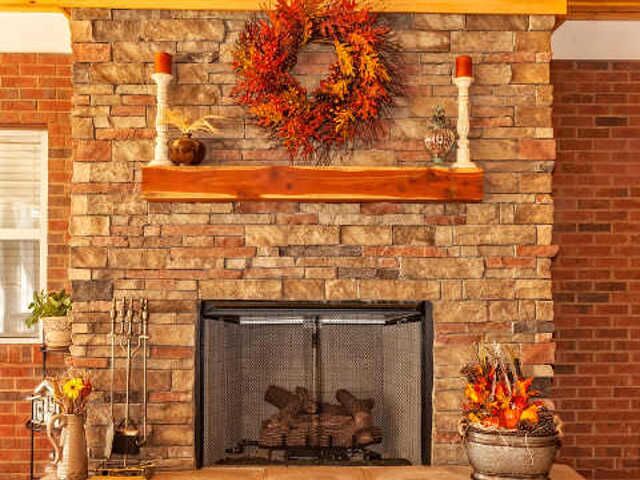 5 Helpful Autumn Decorating Tips for New Homes
The end of summer means the end of beach outings, pool parties, and other summer activities, but it also signals the start of a different kind of seasonal fun. Fall brings means cool breezes and falling leaves, cozy snuggles by the fireplace, and delicious autumn treats. You can add gorgeous decorations both indoors and out create the perfect fall accent for new homes. Here are five ideas you can use to help decorate new construction homes for this upcoming fall season:
The Elegant, Muted Colors of Fall
The colors of fall are the colors of falling leaves, trees, firewood, and fall vegetables. Oranges, browns, dark reds, and whites are the traditional colors of the season. A few color accents throughout the home, such as a fall floral arrangement, rustic mantle display, autumn door wreath, or autumn banner to hang creates just the right touch of fall accent for new build homes. Be careful not to go overboard and add too much!
Pumpkins Everywhere
Pumpkins and other gourds are one of the staples of the fall season. Placing small pumpkins on your hutch or table as an accent gives a wonderful touch of the autumn season. Choose smaller pumpkins over larger ones. This helps save space in crowded areas. Also, smaller pumpkins tend to last longer than larger ones do. For an added personal touch, and for added longevity, paint the pumpkins instead of carving them.
Scent-Sational Delights
The smells of autumn are just as inviting as the looks and sounds. You can add scented candles or fragrance plug-ins placed throughout new homes. Scents like cinnamon, pumpkin pie, or autumn leaves will make your home smell wonderful. The smells will help to bring the wonders of the fall season to all your senses. Potpourri is also a good idea. It is easy to buy and use, or you can even make your own.
Fall Flowers for Your Facade
Flowers like Goldenrod, Perennials, and Heleniums make for wonderful additions for your flower box or front garden. However, you can use beautiful flowers like these inside as well as outside. Take a few clippings and place them in vases throughout new homes for a beautiful fall look. With a little care and maintenance, indoor flowers should last up to a week in a vase.
Memories On Your Walls
Fall is the perfect time to take an afternoon to go through boxes of old family photos. Fall marks the beginning of the holiday entertaining season. With friends and family expected for the holidays, why not show off some of those memories? You can put them in a frame, and hang them in new homes. This will create a gallery of memories on your walls to enjoy. This way, your friends and family can take a small walk down memory lane as they stroll through your home.
Fall Accents for New Homes
With these ideas, you can help welcome the fall season, and add a touch of autumn to new homes. Accents such as these are easy to prepare and create. Seasonal decorating can make your home into a place that everyone wants to visit for a get-together or barbecue. Entertaining is a big part of what makes the fall season so inviting and worthwhile. So try some of these great ideas today and see how you can beautify you new home today!

Tags: decorating tips, new homes


Categorised in: Uncategorized

This post was written by Chetty Builders