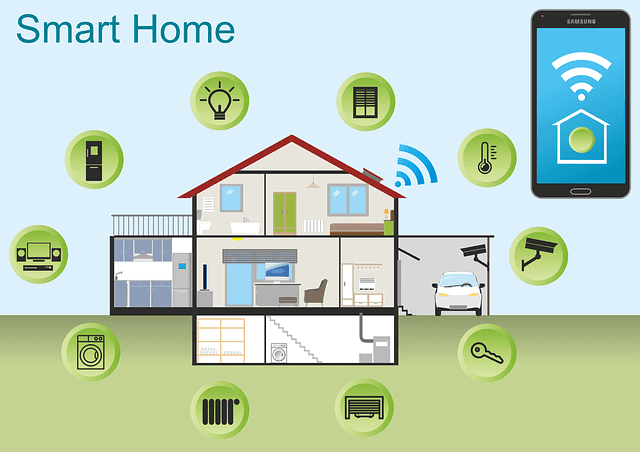 How To Turn Any Home Into a Smart Home
February 21, 2017 5:54 pm
Smart home technology is a powerful tool for new homeowners to add value to their new build homes. It can even help new home builders boost the value of quick delivery homes and quick move-in homes. Nowadays, many kinds of light bulbs, door locks and sensors, small appliances, and other home products can automatically work when you want them to, no matter where you happen to be in your home. Smart technology in new homes make life more comfortable. Also, since manufacturers make smart appliances to be power-efficient, they will save you money as well.
There are numerous ways that you can add smart home technology into existing new homes. Most of the time, you don't need a professional to do it for you. It doesn't take a lot of money to start a smart home system, and the results will deliver benefits for years to come. Here are a few examples of smart technology that you can use right away to make your home more efficient and comfortable:
A Hub You Can Call Home
The best place to start is with a home controller hub. The hub is the heart of smart technology in new homes. New home builders sometimes create a special area where you can install your hub, although any room in the house will be sufficient. Usually, you'll want to place your hub in the center of the house. It usually consists of a Wi-Fi Router and a home connection device. That will make it more likely that all your devices will and work with it. Once you have a Wi-Fi router and hub set up, you can add smart devices to them easily.
Lights That Work When You Say
Smart light bulbs are some of the most affordable smart products for new homes. You can control individual bulbs or groups of them from your smartphone. Anyone can program them so that they slowly brighten when you're waking up, or turn off when you're leaving for work. You can even set them up with motion sensors that automatically turn them on when they sense someone entering the room. You'll no longer need to fumble around for a light switch in the dark. With smart bulbs, you can simply walk into a room and have it light up for you. You can also make sure the lights turn on for you when you return home from work. With related phone apps, you don't even need to get up from your chair to manage your lights.
Smart lighting also helps to lower energy costs by turning off your fixtures as soon as you don't need them anymore. Up to 30% of a home's energy consumption is from light bulbs. With smart lighting, you will cut costs on energy by only having the lights on when you need them.
Smart TVs That Have It All
If you want to enjoy high quality entertainment at the press of a button while relaxing in your new home, smart technology can help. A Smart TV and wireless speaker system are the perfect pair to turn any ordinary family room setup into an extraordinary one. Smart TVs integrate seamlessly with the internet, giving you access to a treasure trove of entertainment that regular TV can't match. Smart TVs can automatically stream video from a number of sources, like Netflix, Hulu, and YouTube. You can also surf the web from the comfort of your living room couch. And with wireless speakers streaming music throughout your house, you'll never have to stop listening to your favorite tunes while you're away from the family room.
Smart Door Locks Keeps Your Home Safe
In times past, homeowners had to fumble with house keys while holding armloads of groceries. With newer smart locks, this annoyance becomes a thing of the past. Smart locks can open your doors with just a tap from your phone. Some will even automatically unlock when it senses your phone nearby, like when it syncs to your WiFi network. You can even set up individual "keys" on your family's phones. With this feature, you can easily monitor your children's comings and goings.
Smarter Security for a Safer Home
Homeowners who want a little extra peace of mind in their new homes can add a security camera system. It's easy see who is at the front door, whether it's the pizza delivery person or a friend coming over for a visit. You can purchase security cameras connected through Wi-Fi, and view them remotely from your phone. Many cameras also employ motion activated sensors. That way, if someone comes to your front door, you'll know right away, before they even ring the doorbell. Some even come with an alarm built into the system, so you can notify authorities quickly if something is amiss. With smart cameras in place, you can easily keep an eye on your home while you're away on vacation, or check up on your cats while you're out at work.
Adding Smart Technology to a New Home Is Easy
The hardest part of setting up a smart home system is usually deciding on which products to buy. The actual installation is relatively easy. However, some homeowners may still feel comfortable letting their new home builders take care of it for them. Most newer smart products are quite robust and reliable. Once installed, whether by yourself or with the help of your new home builders, most smart products only require an occasional battery change. The upkeep time is usually about the same as it is to maintain an average smoke detector.

In just a few short years, most appliances and items for new homes will automatically and seamlessly connect with the cloud and your other devices. New home builders are increasingly redesigning plans for quick delivery homes to include a central location for smart home technology. Once that happens, it will become commonplace for your dishwasher to text you when it is done cleaning, or for the climate controls of new construction homes to automatically adjust when you're away at work or on a trip away from home. With smart technology innovations happening all the time, and new home builders integrating more smart technology into their new home plans, it is only a matter of time before 'dumb homes', just like the flip phones and telephone booths of yesterday, become a thing of the past.

Tags: smart homes


Categorised in: Uncategorized

This post was written by Chetty Builders