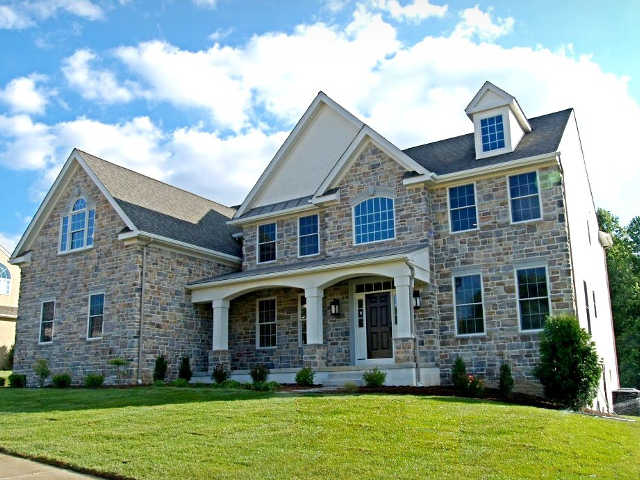 5 Ways New Homes for Sale Beat Older Homes
Many homes have the potential to become your dream home. If you can picture your perfect home in your mind's eye before you buy, you're one of the lucky few. Most home buyers need to see many homes before they can make up their minds. Even then, there's an element of guesswork that enters into it. One thing's for certain. New homes for sale have some advantages over older housing. Read our handy list of 5 of the benefits of buying new to learn more:
New Homes Require Less Maintenance
All houses need maintenance. It's the scale of the maintenance that varies. Older homes were built when contractors were plentiful and inexpensive. Nowadays, it can be difficult to find workers who are skilled at maintaining older homes. That can drive the cost of looking after them much higher. It's smart to keep maintenance to a minimum.
Custom home builders and spec builders understand today's marketplace. New housing developments are geared towards the modern buyer. Builders tailor the materials and layout of their houses to require less upkeep right from the start. The useful life of many materials in the house is much longer than in years past, too.
New Homes Have Lower Energy Bills
The purchase price of your home is only a portion of its total cost. You also need to factor in many additional costs like local property taxes and maintenance. Energy costs can be a biggie. Luckily, there's a lot you can do about how much it costs to heat, cool, and light your home.
Older houses require substantial retrofits to bring them up to modern standards for energy consumption. Even if you're willing to undertake the work, the style of the home can make energy efficiency a compromise at best.
When you see a listing for new homes for sale, you know that energy efficiency will be baked in the cake. New homes are built from the ground up with materials and detailing that ensures lower heating and cooling bills. Newer, open plans even require less lighting than old houses that have a lot of rooms but don't have light coming from multiple angles.
New Homes Offer Superior Comfort
High energy consumption can mean more than a big monthly bill. If you're having trouble making your old home warm enough, cool enough, or bright enough, you're probably sacrificing comfort.
It's much easier to specify heating and cooling appliances for new construction homes than it is to retrofit older homes. All retrofits are compromises, and even the most modestly priced fixer-upper won't have room in the total budget to compete with state-of-the-art HVAC installed right from the start in new homes.
New Homes For Sale Have Simplified Financing
The complexity of financing should be considered when sizing up new homes for sale versus existing housing. It's very unlikely that you'll find an older home that's in perfect shape and laid out exactly the way you prefer. That means you'll have to take the cost of renovations into account when figuring out the purchase price, and then arrange for financing on the entire amount. That involves a certain amount of "guesstimating."
Even skilled appraisers have trouble fixing an exact price for future remodeling costs. That can lead to renovations that run out of cash before the drywall is even ordered. On the other hand, it can also lead to a larger monthly payment if you borrow more than you absolutely need when you're trying to cover every eventuality. New homes for sale have a price tag on them that you can take to the bank.
New Homes Allow Customization Before You Move In
It's easier to customize a new home before you move in than it is to alter an old home. Few older homes are unoccupied when you purchase them. That puts pressure on the buyers and sellers to close quickly. Renovations have to wait until you've taken possession of the home. You'll either have to live in the house during renovations, or carry the mortgage while rehab is going on while you live elsewhere.
Even quick move in homes can be changed to suit your tastes and needs. Most new home builders will allow you to specify all kinds of details about your house before you move in. If you have your heart set on a certain finish on your appliances, or a particular color on your siding, it's easier for them to change it while the house is still under construction.
Different Strokes
Some people love old houses, and don't mind the extra work that they require. Others prefer to take advantage of all the conveniences that new construction offers. The long list of benefits that you'll enjoy when choosing new homes for sale over older homes makes the choice easier.

If you're still having trouble making up your mind, there's one thing you don't have to worry about. It takes the same amount of time to mow the lawn no matter what kind of house you choose.

Tags: advice for homebuyers


Categorised in: Uncategorized

This post was written by Chetty Builders