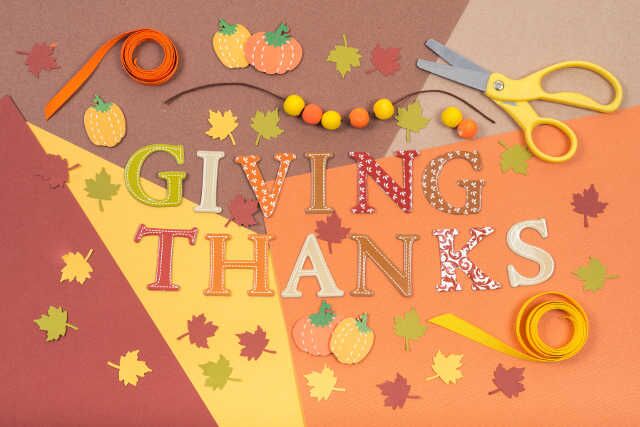 Can't-Miss Thanksgiving Decorating Tips for New Homes
November 24, 2016 1:03 pm
Your first Thanksgiving in your new home can be really exciting. Thanksgiving is a great opportunity for you and your family to spend some quality time together. If it's the first holiday gathering in your new home, it will celebrate more than just the season. It celebrates the start of special memories in a new place.
A new home is a blank canvas for new decorations. It offers a great chance to reinvent your decorating style. To make new homes really feel like home this holiday season, be sure to decorate your new place in festive ways.
Keep It Simple With Family Fun
There's something about Thanksgiving Day decorations that makes the whole family feel happier, warmer, and encourages togetherness in your new home. What better way to be close with your family during this holiday season, than to make fall crafts together?
Get kids involved by providing red, brown, yellow and orange construction paper to draw and paint on. It's easy to cut out turkey shapes by tracing everybody's hands on paper and then drawing a turkey head on the thumb.
A great way to impress the neighbors and dress up the front entrance of new homes is to add a Fall wreath to your front door. A dried corn and leaf wreath is a simple and easy craft for your family to make together. Your local craft store should have everything you need. Make it easy and buy a pre-made twig wreath and then add materials with hot glue such as silk leaves, flowers in various colors and dried corn husks. You can attach heavier materials, such as dried mini corn ears, with wire.
Paint pine cones and small pumpkins with gold paint to place them around your home for another Festive nod to the season.
Crafty Centerpieces
Consider using natural tones and fall colors to create a festive scene for your Thanksgiving Day table centerpiece that shows off the bounty of the season.
Make a pretty centerpiece by layering seasonal materials in clear glass cylinder vases or colorful bottles. Materials could include twigs, pebbles, corn kernels, wheat grass, fall leaves, and nuts. Adding multiple layers of color and materials will make for an eye-catching presentation piece.
You can also be traditional and put together a Thanksgiving Day cornucopia basket by casually placing colorful gourds and pumpkins inside. Gourds and Pumpkins can be found at your local grocery store or farmer's market during the Fall season.
Place candles in gold and rust colors to add lighting interspersed among your table decorations.
Be Thankful
Place a rustic chalkboard by your new home's entrance and ask your family and guests to write what they are thankful for on it. On your dinner table, placeholders and napkins can include notes that display what you appreciate about each guest as well.
A newer Thanksgiving tradition is making a thankful tree. You only need a few materials such as a vase, decorative twigs, string, paper and pens. Have your guests and family write down what they are thankful for. Later on, you can string their notes on your mini craft tree.
Looking for New Homes for Next Thanksgiving?
If you'd like to start a Thanksgiving family tradition with a new home in eastern Pennsylvania or northern Delaware, count on Chetty Builders. They'll help you choose the perfect style from their ever-changing selection of new homes. Select from one of their inventory of quick move-in homes, and you'll be able to start building your future holiday memories that much sooner!

Tags: holidays


Categorised in: Uncategorized

This post was written by Chetty Builders