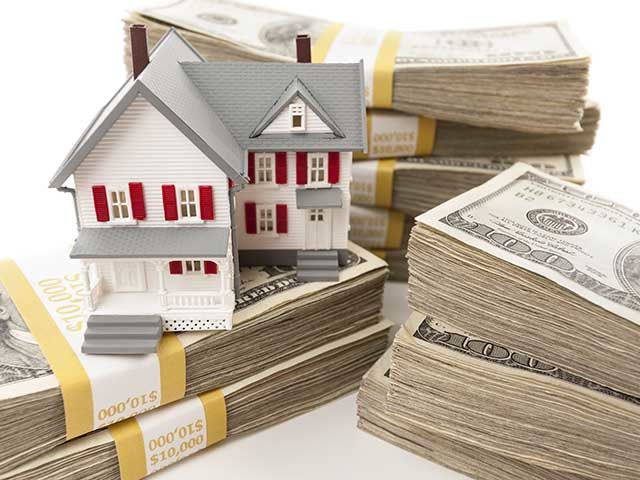 Why Buying a New Home Is a Smart Investment
February 24, 2017 5:46 am
People become homeowners for many reasons. A sudden change in jobs sometimes requires searching for quick delivery homes near your new employer. A growing family, or the desire to move to a safer neighborhood are common reasons to buy a new home. What you may not know is that owning a home may also end up being one of your smartest lifetime investments.
If you're a longtime renter, you've watched your money disappear without gaining any value for anyone but the landlord. Owning a home is a big investment, but the minute you move in, you'll see your equity begin to accumulate. Keep reading to learn exactly how a new home will make a smart investment:
Your New Home Acts as a Savings Account
Buying a new home is similar to setting money aside for the future. Each mortgage payment contains an ever-increasing amount of money that's applied to the principal balance on your house. When you make your mortgage payments each month, the amount you don't pay on interest goes directly to your equity on the home. Home equity, also known as real property value, is the amount you will receive when you sell the home after the remaining mortgage amount has been paid from the sale.
For anyone that has trouble setting money aside in other ways, mortgage payments are a great way to force yourself to do so. It acts as a monthly contribution to a solid investment. Consumers who place a substantial deposit on quick delivery homes get a big head start on equity, too.
Build Up Your Credit History
Your credit score varies depending upon the various types of debt you have. A home mortgage loan adds to this variety, which will also benefit your credit score. Every time you make on-time payments on your loan, your credit score will also increase. Payment history contributes to the largest portion of your credit score history at 35%. This will prove you are a responsible and dependable borrower to credit industries that would loan to you in the future.
Mortgages are also considered to be a 'good' debt. There is a physical asset, your home, that backs up your loan, unlike balances on a credit card. The more 'good' debt compared to 'bad' debt that is shown on your credit report, the better.
Enjoy Tax Benefits on Quick Delivery Homes
Besides thinking of your home as an investment, you can benefit from tax deductions every year. Unless your loan is for $1,000,000 or more, all payments towards the interest on your loan are tax deductible on your first and second homes. The mortgage interest deduction isn't like many other tax deductions, either. You can claim it the minute you start paying interest on your new home. Consumers who purchase quick delivery homes later in the year don't have to wait until the following year to claim their deduction.
A mortgage interest deduction could produce a much larger tax refund at the end of the year. You can enjoy the extra cash for spending on something needed for your new home, or apply it towards your savings. You can even use the extra money to pay down your mortgage faster. That helps build equity sooner.
It's Cheaper In the Long Run
Most consumers choose long-term, fixed rate mortgages to finance their new homes. A fixed-rate mortgage is beneficial in the long run because your loan payments will always be the same amount. Most renters have yearly contracts, and rent increases are very common.
In most parts of the country, it takes 5 years or less for a mortgage to beat what most renters would be paying monthly. In some areas, the savings is immediate.
Choose Your Home Builder Wisely
Becoming a homeowner is a big step, but it's sure to be a smart investment in the long run. You and your family can enjoy your new home while feeling good about your purchase on a financial basis, too. If you are looking for a new home in eastern Pennsylvania or northern Delaware, be sure to contact Chetty Home Builders. They have an exceptional selection of plans for new homes, and always have an inventory of quick delivery homes.

Tags: home equity, new homes


Categorised in: Uncategorized

This post was written by Chetty Builders