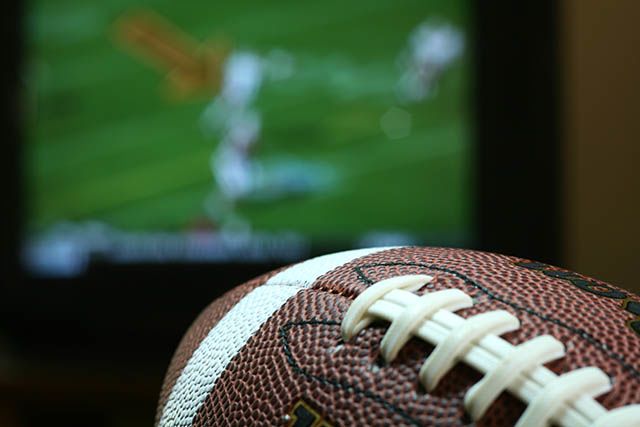 7 Simple Secrets for a Dynamic Super Bowl Party
January 19, 2017 12:49 am
The Super Bowl is just around the corner! Football and non-football fans alike will be getting together to watch the game, even if it's just for the commercials. Celebrating the big game with in-home parties has become an American tradition as popular as any other holiday on the calendar. A Super Bowl party is also a great way to meet your neighbors if you've just moved into your new home. If you've never lived in a place large enough for a big party, you'll love the way modern home builders use open plans to accommodate a big crowd comfortably. Hosting a party is easy, and you will be able to enjoy your event even more with these simple prep secrets:
1. Plan Ahead
The key to hosting a successful party in new homes is to do most of the prep work beforehand. That way you and your guests can enjoy the highlights of the game, the half-time show, and the commercials instead of obsessing over how the party is going.
It's smart to draw up a task list and a timeline for the party. The task list include errands needed for food, decorations, and drinks. It is best to get supplies at least a day before the party, so you won't be running around at the last minute. Make a timeline for the party that is easy to follow. Without a plan, it's easy to forget to serve something you bought for the game, or overlook some other important detail.
If some of your guests will be drinking alcoholic beverages, it is a good idea to assign designated drivers. It's a thoughtful way to ensure guests can enjoy themselves without worrying about how they will safely get home when leaving the party. Ride-hailing services like Uber and Lyft are another way to make sure your guests get home without a hitch.
2. Invite Your Neighbors
Don't be shy. A Super Bowl party is a great way to get to know your neighbors. If you're a new homeowner, why not go door to door to invite your new neighbors to your party while introducing yourself at the same time.
Getting to know neighbors when you move into a new housing development is important and helps create a real community instead of just a group of homes.
3. Decorate Football Style!
Have a blast prepping your home with Super Bowl and football themed decorations. Party stores should have stock of simple decorating items such as streamers, plates, and football themed decorations. If you have a favorite player or team in the game, use items that you have around the house like posters or jerseys that reflect who you are rooting for to win.
Desserts can serve dual purposes of satisfying a sweet tooth as well as adding to the football themed decor. There are plenty of options when thinking of how to make cupcakes and cookies look like small footballs or decorated with the logos of the teams.
3. Set Up Multiple Hangout Areas
A great way to get the most from different areas of your new home is to create several hangout areas for your party. Extra rooms help alleviate congestion around the television. It's smart to spread out the fun by placing the food buffet style in a dining room. If you're expecting a big crowd, consider setting up a second or third television viewing room to make sure everyone has a front row seat for the game. If you're short on seating, gather extra pillows for floor watching or invest in a few folding chairs.
Not everyone at your party will be a rowdy football fan, so it's a good idea to have a quieter area set up for guests to relax outside of the excitement of the game. This will encourage conversations between guests to catch up or get acquainted with each other.
4. Have a Plan B
The football game is bound to be the center of attention, but it is always a good idea to have a few other activities up your sleeve in case the game starts to drag. You can stick to your theme by incorporating aspects of the game into other activities. Party games like Super Bowl Commercial bingo are fun, and they can include categories such as cars, celebrities, or food products usually seen in them.
5. Make Snacking Convenient
There is no shame in asking for help with your party prep. After all, that's what friends are for! Prep work is more enjoyable if done along with others. Invite friends the morning of the party to set up the food arrangements.
Serving appetizers makes for easy food prep arrangements. Hot wings, potato skins, and charcuterie items are favorites for Super Bowl Parties. Make snacking convenient during the game by offering a spread of dippable snacks such as chips and pretzels.
6. Keep Kids Entertained, Too
Kids will want to have just as much fun as the adults, but they might not be all that interested in the football game. Designate a hangout area just for kids, so they won't feel left out of the fun. If you have the space, set up a room with games, crafts, toys, and snacks.
Kids have a lot of energy. Pick a space where they can run around a little without worrying about breaking things. Home builders are now more likely to incorporate designated play areas in basements and on second floors that are perfect for active fun. Adults can take turns watching the kids to ensure they are playing safely and enjoying themselves.
7. Don't Miss Your Own Party!
A good host makes sure that every guest has a good time. The best way to accomplish that is by planning ahead, and by asking for help. Your guests won't be able to enjoy themselves if you're chained to a counter in the kitchen all day. Make sure to spend time enjoying the game, and chatting with your friends and neighbors.

If the idea of throwing your first Super Bowl party in a new home in eastern Pennsylvania or northern Delaware area, contact Chetty Builders. Home builders like Chetty design and detail their house to suit modern lifestyles. It's fun to entertain your neighbors in a new home. Find out how Chetty home builders can make your dream a reality.

Tags: entertaining, holidays


Categorised in: Uncategorized

This post was written by Chetty Builders