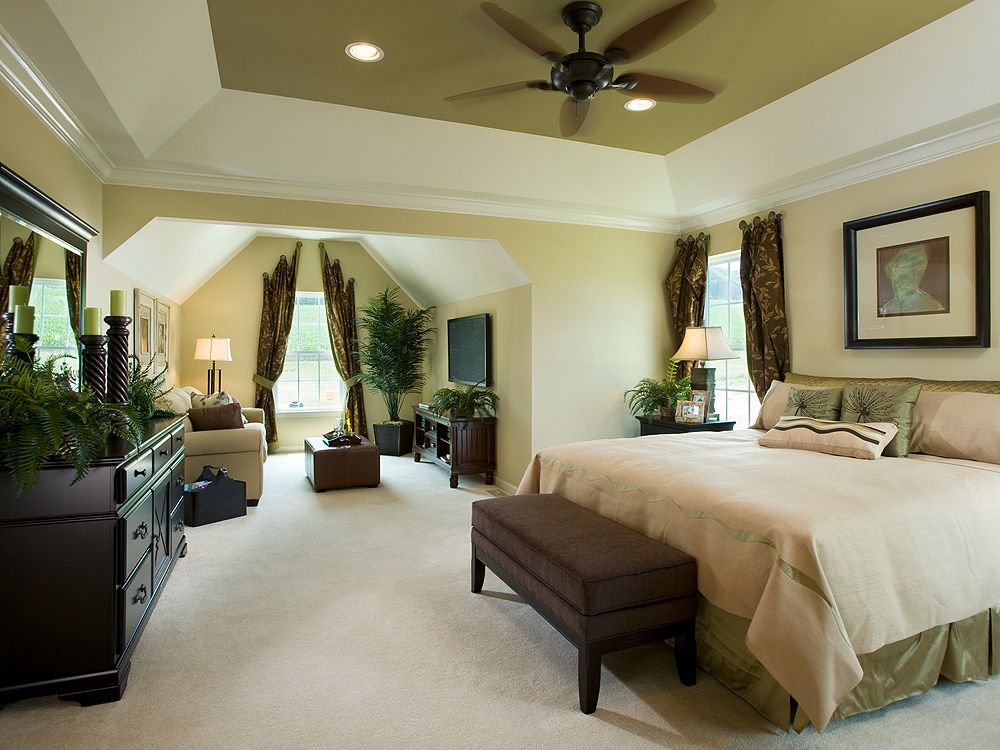 Handy Cleaning Tips and Tricks for New Homes
They say home is where the heart is. That's true, and you'll never be more in love with your home than when it's brand new. New homes are easy to care for and comfortable to live in. There's a pride of ownership with new homes that's hard to beat. It's great to come home after a hard day's work and relax in a home that suits your lifestyle and your taste. If you love your house, you'll enjoy keeping it clean and looking new. You'll be pleasantly surprised at how easy it is to clean brand new surfaces and appliances, but you you might not be accustomed to tidying up a big house. Here are some great ideas you can use to help simplify cleaning new homes.
Use a Pillowcase for Dust-Free Cleaning
It's easy to clean the ceiling fans in new homes without getting dust everywhere. Simply take a pillowcase and slide it over the fan blade. Rub the blade to get the dust off it, and slowly remove the pillowcase. All the dust and dirt will stay in the pillowcase.
Use a Dryer Sheet for Soap Residue
Save used dryer sheets for use on shower doors or sink faucets. Simply wet the used sheet with water, and use it to bring the sparkle back to chrome, nickel finishes, and ceramic tile. The fabric of the sheets works wonders on things like soap residue and toothpaste.
Use a Rubber Glove to Pick Up Fur
If your upholstery looks more like another pet than a sofa or chair, try using a damp rubber glove to clean the fabric. Vacuuming doesn't always get pet fur, which has a lot of static cling. The rubber glove picks up fur easily, and the moisture will help the fur stick to the glove, not your upholstery.
Use Lemons To Freshen Cutting Boards
New homes are great for entertaining. That means your kitchen cutting board really gets a workout. For a good cleaning, use the juice from a lemon mixed with a little table salt. Rub it in, and let it sit for 20 minutes. Then rinse it off in warm water. You'll find that your cutting board is clean, stain-free, and smells lemony fresh to boot!
Clean Your Microwave With Just Water
If you want the new microwave in your home to stay looking new, you should avoid letting it get dirty in the first place. Luckily, cleaning a microwave is easy and painless. Simply fill up a cup with half water, half vinegar, and put it in the microwave. Next, turn it on high for a few minutes, and walk away. The steam from the cup loosens any food stuck on the inside surfaces of the microwave. Then all you have to do is just wipe it away.
Cleaning the Oven
Do you use your oven every day? Next time you need to clean your oven you can try this trick. Once your oven has cooled for the night, open it up and give it a good spray of oven cleaner. Close the oven and leave it overnight. Before you turn on your oven the next day, give it a quick wipe down. The extra time really softens up baked-on foods and make it easy to wipe clean.
The Easy way to Clean Stove Grates
Want to clean your stovetop burners without scrubbing them? Simply put stove grates in a Ziplock bag with a little ammonia in it. The idea is to use the ammonia fumes to clean the burner, not soak it in ammonia itself. Leave the burners in the bag overnight. The ammonia fumes are great for degreasing both bare metal and enameled grates.
Dust Mop Socks
Dust mops are a great way to clean the floors of new homes, but buying replacement packs for dust mops can add up to a lot of money. Try using an old sock as your next replacement dust pad instead. If you need replacements, and don't have any old socks available, your local dollar store has plenty extra 'pads' you can buy. Even better, they cost just a fraction of ordinary replacement pads!
Do-It-Yourself Crevice Tool
Vacuums are great for picking up loose debris on floors and carpets. But the hose attachments sometimes aren't small enough to get into really tight places. Try using an empty toilet paper or paper towel roll. It's easy to attach it to the hose. Depending on the wand you're using, you can crush the end a bit, or slip it over the outside. The cardboard from the roll bends and flexes easily. You can cut or crush the roll to fit any size crevice you need to reach.
Chetty Makes It Easy
Chetty Builders builds new homes in Chester County PA, and northern Delaware. They're proud of the quality of their construction, and they choose plans and materials that make their homes easier to care for. When you're shopping for new construction homes, make sure you pay attention to ease of cleaning and maintenance. You'll enjoy your house more if it's clean, and you'll have to clean it less if it's built by Chetty.

Tags: maintenance


Categorised in: Uncategorized

This post was written by Chetty Builders