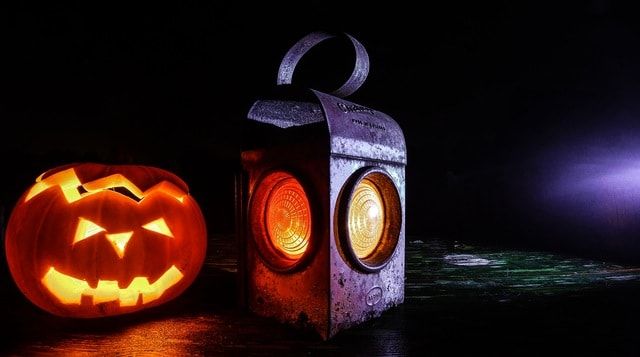 Fun Ways To Bring the Boo to New Homes This Halloween!
October 28, 2016 12:29 am
Halloween is an amazing night, full of fun, scares, and cute kids in costumes. From those crazy costumes to the elaborate decorations for new homes, not to mention the delicious (and fattening) candy, it's definitely a holiday in a class all by itself. It takes a little more effort to decorate new homes for holidays. It takes a few years to accumulate a supply of decorations you can take out of storage when the occasion arises. In order to help people with new homes make this one of the best Halloween seasons yet, we've compiled a list of great tips and tricks to help get new construction homes ready for the scariest season of the year:
Have Lots of Jack-O'-Lanterns Around
The most iconic symbol of the Halloween season is the jack-o'-lantern. It has a rich history dating back many centuries. Whether you carve them or paint them, a jack-o'-lantern is a must-have for homes for the Halloween season. You can place them in any room inside or outside of new homes to easily get into the look of the season.
After the holiday is over, you can use the pulp to make a pumpkin puree that you can add to most dishes. You can also roast the pumpkin seeds with a little salt and seasoning for a delicious snack! If the pumpkin has seen better days, you can add it to your compost pile for a nutrient-rich compost for your fall and winter plants. Bury the pumpkin and cover it with leaves and other material in order to speed up the composting process.
New Homes Need Lots of Decorations
Lots of pumpkins are great, but jack-o'-lanterns aren't the only way to celebrate the season and decorate new homes. There are lots of easy and fun ways to decorate new build homes. Here are a few good ideas you can use to make new homes a little spookier:
Cut shapes out of cardboard and place them in an outside-facing window. Then, you can use a colored or a flashing lamp to illuminate them from inside. You can paint them for a great effect. Add scary eyes or a face, or 'boo!'
Fake spider webs are inexpensive and easy to use to add creepiness anywhere in new homes. Just stick some to a section, and stretch it out! Try adding a spider or two on the webbing for extra effect.
Add vinyl decals to your garage door to create a spooky scene just outside your door. Vinyl decals are easy to come by, and you can even have custom vinyl decals made for you. Best of all, vinyl decals come off very easily and can be reused year after year.
Try something different with your pumpkins! Instead if carving them, paint them black. Then, cut triangle ears and a nose to glue on. Use pipe cleaners or straight sticks as whiskers. Then, paint on the eyes, and show your very own litter of black cat pumpkins!
Even More Crafty Decorations for New Homes!
Why not try something to make your house a little batty? Take pieces of black felt and cut out bat shapes. The more you make, the bigger the flurry of bats you'll have!
Make ghostly apparitions with some white fabric wrapped around balloons. Then tie them to a tree, and watch them fly as they catch the wind. They're easy to make and will add a ghostly look to the front yard.

Buy some old dolls from thrift stores. Then add some red paint and mangle them a little. You can then leave them around your home. You can bury some of them in the planting beds in your front yard for added spookiness. Make sure not to disturb any bulbs you have planted, however.
Take an old cheesecloth and soak it in a bucket of tea for several hours, and let dry. Then, hang large strips of the cloth from thin strips of wood, like drapes. Finally, cut random holes in the cloth and pull the fabric to create an aged look.
A Good Halloween Trick for a Treat
Once new homes are all decorated and ready for the big night, why not have a little Halloween fun? Take some old clothes and stuff them with fallen leaves or pine needles to look like someone scary, and use a mask for the face. As Halloween approaches, your neighbors will become accustomed to seeing it there and assume it's just another decoration. Then on Halloween night, switch places and clothes with the dummy, and let some high-quality scares begin!
Let the Pets Join in!
There's no reason to not let your four-legged friends in on the fun! Costumes for your pets are always adorable, and no matter what kind of pet you have, you'll find a cute costume that fits their personality. With a fabulous costume, your pet will be a big hit with the crowd!

Tags: holidays, new homes


Categorised in: Uncategorized

This post was written by Chetty Builders