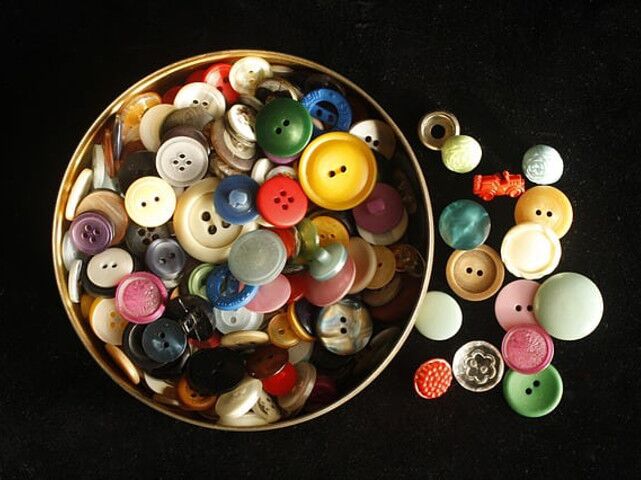 5 Handy Tips for Setting Up Craft Rooms in New Homes
November 30, 2016 9:25 pm
It's the wintertime! Winter means snug, cozy evenings near the fireplaces of new homes. It's great to be curled up inside with a good book while the cold air howls outside. It's the perfect time of year for all sorts of indoor activities. If you're yearning to do something more interesting and rewarding than watching television, new homes present great possibilities for craft rooms.
Setting up your own crafting room is fun and rewarding on its own. Once it's done, you'll have your own space where you can create fabulous works for your family and friends to cherish. It's a great way for new homeowners to make interesting decorative displays to adorn new homes. Here are some handy tips to get you started:
Start With a Sturdy Work Table
A good heavy duty table with a lot of space to work on is the key to a productive craft room. Spend a little extra for a spacious, sturdy table, and you won't regret it. Either a metal or wooden table will work, but avoid plastic or folding tables. Some tables are more suitable for certain types of crafts. Metal tables aren't as useful for electronic projects. Wooden tables can get scorched if you're working with high heat or flames. Match the table to your favorite crafts, and make sure it looks great in the room so you'll enjoy the time you spend making projects.
Put a Measuring Tape On Your Work Table
Almost all crafts require measurements of some sort. It can be frustrating to be working hard on a crafting project and have to stop to figure out where you put your tape measure. Instead of hunting around for that missing tape measure, there is an easier way to always have your measuring guide handy. You can either glue, tape, or laminate a tape measure right to your work table. Measuring will suddenly be as easy as laying things flat on your table.
Storage Is Everything
You're going to need a place to put all your crafting materials. Get some storage shelves and cabinets so you can keep all your tools and materials well organized. This also helps to reduce unneeded clutter around any machines you work with. There are many great options for storage containers to choose from, in many different designs. Choose the one that best fits the materials you will be crafting with. If you're already feeling crafty, why not make your very own cabinets? This also helps to add a personal touch to your crafting room. Making cabinets by upcycling old items brings a vintage touch into new homes.
Label Everything
Your crafting room will never seem organized if you don't know where you've stored everything. You will eventually remember where everything is stored in your new crafting room, but until then, it's a great idea to label all of your storage cabinets and containers. If possible, use stickers, or another kind of removable label. That makes it easier to change things around as needed after you've started working in your new crafting room.
Don't Forget To Decorate
Add decorations to give your crafting room your personal touch. Crafting rooms aren't really utility rooms like garages or basements. They're useful, but they also should be homey and attractive. Don't be afraid to play around a little. You can add vinyl decals of inspirational thoughts, or even a custom wallpaper to accent your walls. A chalkboard or pinboard will make it easier to keep informational references. That way, you'll always be ready if you need to jot something down or refer to something you've already noted.
New Homes Are Perfect for Crafting
A warm and inviting crafting room is a great way to enjoy cold winter nights. You can invite your family to help set up and decorate the room, and then join in the crafting fun. Children love creating crafts with their parents, and crafting is a great way to spend quality time together in new homes. Have fun crafting!

Tags: new homes


Categorised in: Uncategorized

This post was written by Chetty Builders